The Essential Chrome Default Search for Online Services
Login to Your Online Accounts Faster
Enjoy one-click access to your accounts, straight from your Default Search. Accounts Access Online is free, no registration required. Start accessing all your accounts faster than before.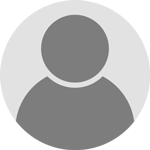 ACCESS MULTIPLE ACCOUNTS

One-click access to Gmail ™, Facebook ™, Twitter ™, Instagram ™, and more!

QUICK EMAIL RETRIEVAL

Read and send emails the most efficient way.

SAVE TIME & EFFORT

Manage your emails easier directly from your browser.!

BEST OF ALL, IT'S FREE!

No fees. No registration required.
One-Click Access
Access your Your Online account right from your browser. You no longer need to type in long, hard to remember addresses with LastLogin New Tab. Download now and you'll never have to type in your email provider's/social network URL again! Access Gmail™, Facebook™, Twitter™, Youtube™ & more, straight from your new tab page.

Easy Webmail Access

Wouldn't it be nice to access your email quicker? A lot of time is wasted getting to your email account every day which kills productivity. Get all that time back by easily accessing your email from your new LastLogin Default Search Extension!

Free & Easy To Use

LastLogin is FREE! We believe in making the internet easier for everyone free of charge. Your can have access to multiple email/social accounts in literally seconds!